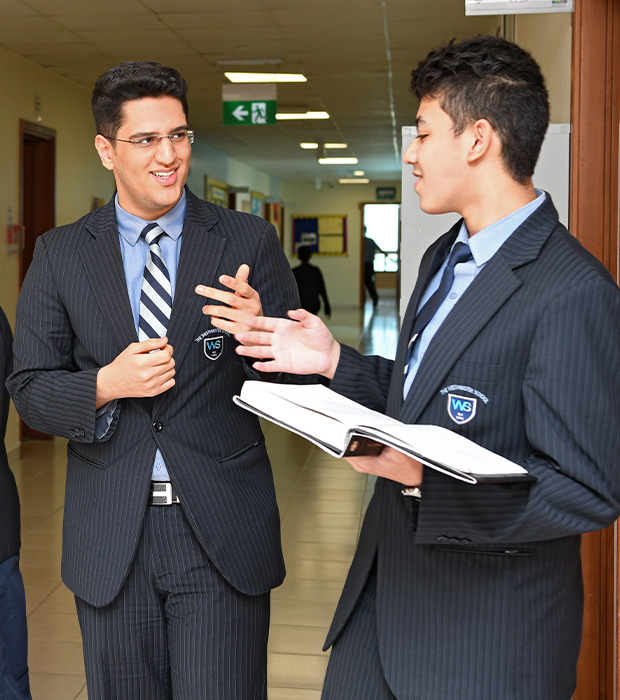 University Destinations
GEMS students are accepted by some of the world's most prestigious universities
In the last four years, GEMS has enjoyed some of the best university acceptance rates of any international school. Our students have been accepted into 1050 universities in 53 countries. We are proud to say that this includes 66 of world's top 100 universities.
As one of the GEMS schools, we provide a personalized support package, offering work experience, volunteering opportunities, careers advice and bespoke workshops through our "WSS Passport Program", all aimed at preparing our students for the next phase i.e. University, apprenticeships or straight into the world of work. We have class sizes that are average – on par with private schools. This ensures that students have more access to their teachers and can get the individualized support they need with their feedback.
2020 Destinations
In 2020, we had 54 students who graduated and received admissions into universities in UK, USA, Canada, Australia and UAE. Our Career Guidance Cell organizes regular workshops for University applications and guides students in their application documentation process. We have invited over 40 universities and centers to our campus for our Career Fairs which helped students in their career plans.The transition from school to sixth form is an important, challenging, yet exciting time as for the first time in your education you can choose where and what to study. WSS offers a supportive, holistic and motivational learning environment where every young person's experience is personalized to their individual needs.
Student Progress
GEMS WSS will continue to ensure that students make excellent progress, no matter what their starting point was. WSS has reputation for ensuring student progress which is better than the national average. This progress is provided by the high-quality teaching staff in all of our subjects and also through our tailored support with students' next steps. What sets our teachers apart, along with their personal tutors is; they take the time to get to know each student, how they learn, their aims and aspirations.