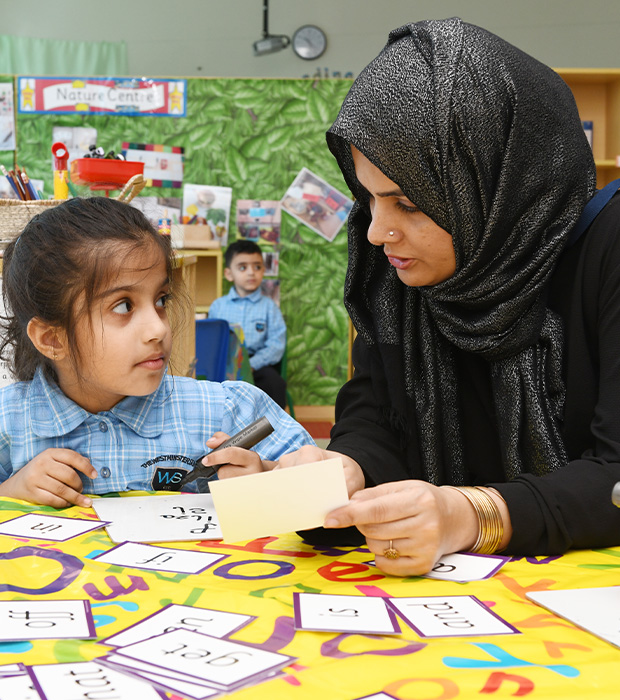 School Counselor
Steps to Meet the Counselor
Students may meet the Counselors on a voluntary or walk-in basis on personal matters, issues and problems during Break & other non-teaching times. They must get an SLT Pass to meet the GC. SENDCO during teaching times.
Teachers refer students in writing (referral form can be hard copy or emailed).
The Guidance Counselor discusses with the Teacher and the student the issue being referred at hand. The Counselor is prompt in responding to a referral, by meeting the student, class observation and investigating. Records of follow-up are kept in the student's Portfolio.
As part of the observation and monitoring follow-up, students will be invited for a counseling interview. The following areas are covered:
Reason for coming for referral or counseling.
Analysis.
Intervention.
Recommendation.
Follow-up.
After a series of counseling and monitoring, a follow-up meeting shall be done to determine extent of progress the student made with consultation from the teachers and with the parents.
All records are confidential and are only accessible to SLT & concerned members of staff and parents. Information may only be shared with an external agency with the written permission of the parents.
In case of recurrent problems, parents shall be informed by phone or email to ensure optimum involvement and guidance.
Regular monitoring to keep track of students' progress and well-being.
A SAR is published for parents Termly for ongoing cases.
Policy Review
The WSS Guidance and Counseling Policies are reviewed and when necessary to respond to any changes to GEMS/WSS policy. The Principal and SLT will have responsibility for reviewing this policy annually.