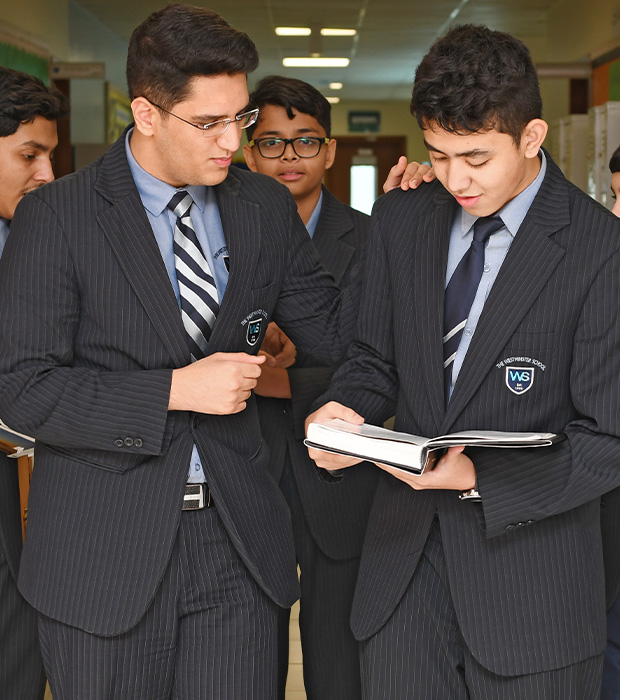 Curriculum Overview
GEMS Westminster School - Sharjah is a school with a difference, providing our students with care, direction and opportunities. Our programmes encourage the personal, social, physical, ethical and academic well-being of all our students as they strive to achieve their full potential. Our educational programmes are designed to:
Offer modern and relevant curricula and authentic instruction consonant with The National Curriculum for England.
Foster in all our students a keen interest in learning and in striving for the highest levels of academic achievement.
Help our students acquire the knowledge and skills relevant to life in a dynamically changing world, and to use these skills effectively and efficiently.
Instil in our students a respect for moral and ethical values.
Provide our students with a safe, happy, nurturing and learning environment.
Offer our students a range of activities and opportunities to promote excellence, success, confidence and self-esteem
Help our students develop lively, enquiring minds with the ability to question, reason rationally and apply themselves to tasks and physical skills.
Actively encourage our students to be appreciative of and sensitive to different cultures and traditions.
Provide our students with opportunities to develop their skills in both cognitive and affective areas of education.
Provide our students with the care and direction that will encourage personal, social, physical, ethical and academic well-being
Maintain frequent constructive and open relations with our parents in recognition that education is a partnership. We offer our students a wide variety of co-curricular and extra-curricular programmes designed to ensure opportunities for all students to participate.