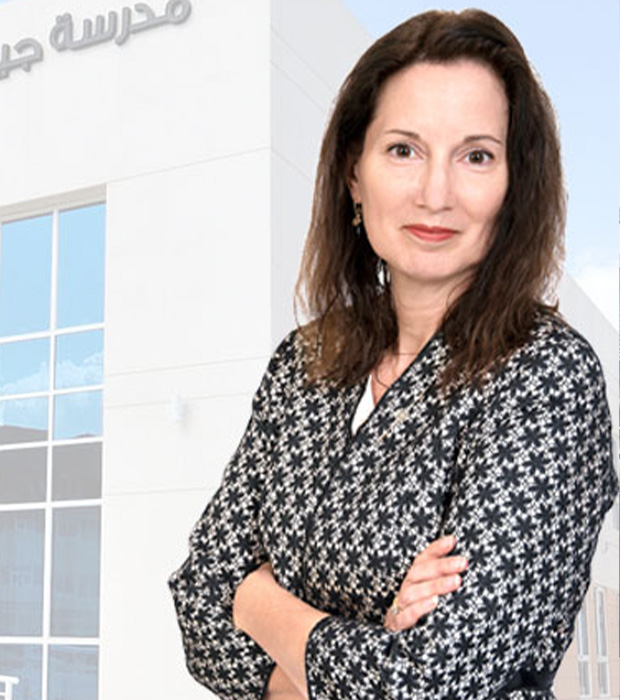 Welcome Message from the Principal
Since opening our doors in October 2012, we have welcomed thousands of international students, creating a rich and exciting cultural mix of young people. This gives GEMS Westminster School - Sharjah a special international ambiance and a home from home feeling.
Quality, care and relevance are at the centre of our educational philosophy. The economic growth and development of the Emirate of Sharjah provides us with many exciting challenges and opportunities. Our main aim is to provide your child(ren) with the necessary values, skills and knowledge to enable them not simply to survive, but to excel in a stimulating and nurturing environment. All students are encouraged, supported and guided, so that they have the opportunity to reach their full potential and eventually leave our school environment with the confidence & skills relevant to succeed in our modern way of life.
The academic ethos is both challenging and demanding, but also supportive and friendly. We aim to develop enquiring minds and encourage self-motivation and innovation. The link between school and home is crucial, student achievement is inevitably a result of a team effort involving the student, school and parents. To assist in this process, we have introduced a 'Parental Engagement' programme. Of course, reports and assessments are provided at regular intervals and there are ample opportunities for staff, students and parents to discuss progress and achievement.
GEMS Westminster School, Sharjah is rooted in the local community. Our school 'Code of Conduct' ensures that all stakeholders, from support staff to parents, are respected for their contribution. Our school is place where people work hard, achieve and become friends. We warmly invite you to join our thriving school community, to come with us on our exciting learning journey as we work towards our vision ` Excellence Through Team Work, Success for All`!
Valerie Thompson
Principal/CEO