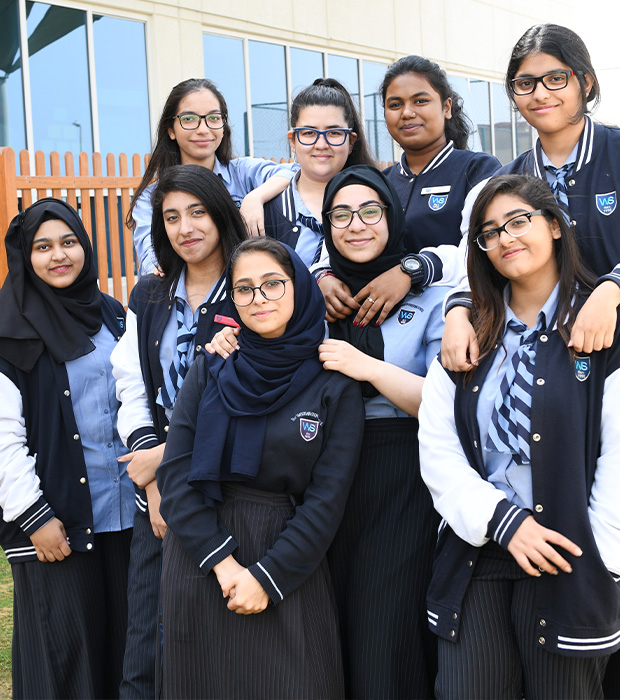 Mission, Vision and Values
Our Mission
Standing alongside GEMS four Core Values, GEMS Westminster School, Sharjah (WSS) has its own, unique core Vision and Mission that were designed through including staff, parent and student voice. When you walk through our doors, welcomed by our helpful Front of House team, we are certain that you will feel this ethos right from the start, and right across the school.
Mission Statement
Character is key. At WSS, the significant role that each individual plays in personal and team development is acknowledged through high expectations of engagement with our educational and extra-curricular provision. The WSS community represents the wider world beyond, where achievement and contribution interrelate, where innovation and creativity are measures of success, and life-long learning is essential for all.
Our Vision
At WSS we believe in 'Excellence Through Teamwork, Success For All'.
A shared belonging to the WSS 'Team' and 'Family' is felt throughout the school, and has been repeatedly acknowledged as a strength in Review and Inspection Reports by the Authorities and GEMS. Teamwork is reflected in our day-to-day operations to long-term strategic development, from our commitment to life-long learning for all through a comprehensive Professional Development Programme to the various leadership roles promoted at all levels (from KG to G-12, from Support Staff to the Senior Leadership Team). Both challenges and achievement are shared by the whole team, and successes are celebrated by all.
Our Values
As a member of GEMS, our educational programme, environmental provision and operational practices are deeply rooted in GEMS' four Core Values; Always Learning, Care, Excellence and Team. Our school vision and Mission compliment these perfectly, balancing both individual learning and social needs with community well-being through active, thoughtful and purposeful engagement.