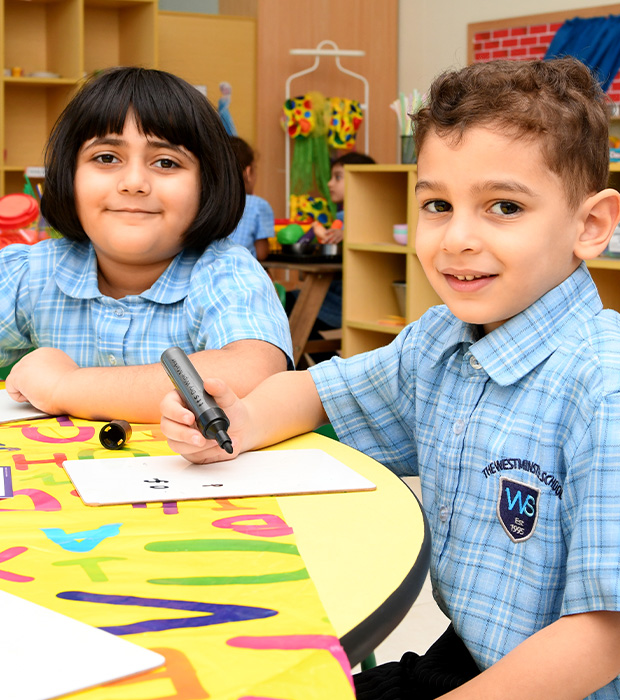 Why a British Curriculum?
At WSS we provide a curriculum which is based on the National Curriculum of England (also commonly referred to as the 'UK Curriculum' or 'British Curriculum').
British education has achieved a reputation for quality and is recognised and respected around the world. One of the huge benefits is how transferable it is – students can move seamlessly from country to country, or move to the UK, while studying the National Curriculum for England.
With a proven track record of providing the most accomplished routes to universities and being a long-standing and renowned model of education, the NCfE is known for academic excellence across the world and truly is a global passport to success. Whilst focusing on academics and the development of skills the NCfE also promotes moral, social and cultural development and prepares all students for the opportunities, responsibilities and experiences of the real world.
The National Curriculum is a set of broad and balanced subjects and standards so children progress within the same learning framework and have access to the skills required in the modern 21st century world. It covers what subjects are taught and the standards children should reach in each subject.
The curriculum is organised into blocks of years called 'Key Stages' (KS). The key stages are divided into Foundation Stage, sometimes called 'Early Years' (ages 3 to 5 – at WSS we only have KG1 which is the final year of the Foundation Stage), KS1 (KG2 and Grade 1), KS2 (Grade 2 to 5), KS3 (Grades 6 to 8), KS4 (Grades 9 and 10), followed by KS5 (known as the Sixth Form, which are Grades 11 and 12). International General Certificates in Secondary Education (iGCSEs) are taken at the end of Key Stage 4 and Advanced (A) levels at the end of Key Stage 5.