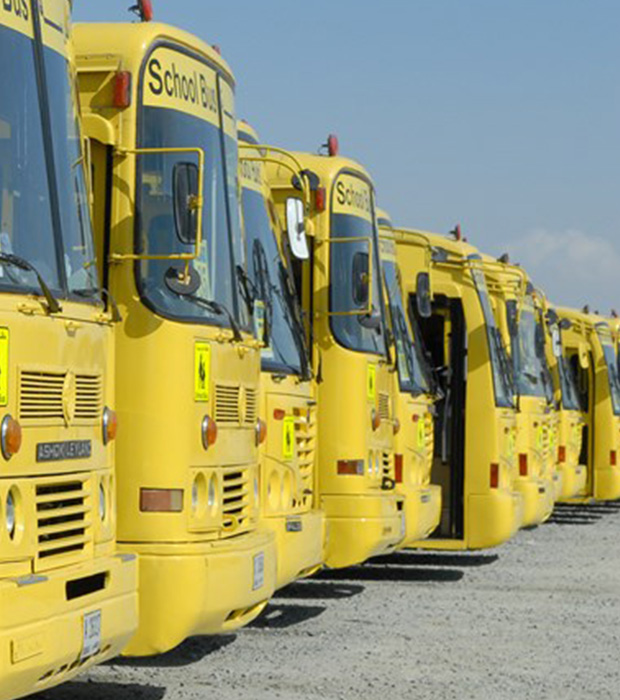 Transport
The GEMS Westminster School, Sharjah, has outsourced the school transport service to School Transport Services LLC (BBT) to ensure that the journey between home and school is convenient and safe. Parents, children, drivers, and school staff all have a role to play in safe school transport, and we urge all those involved to read the following information.
BBT, which provides home to school transport for eligible children at the start and end of the school day, is run and operated by highly experienced professionals who have a long track record of the safe transportation of students.
Working closely with the school administration team to ensure that the parents and students receive the best service BBT operates its fleet of buses to exceptional safety standards, following the specifications and regulations laid down by the Road Transport Authority of Sharjah. All buses are fitted with a Video Surveillance System, Global Positioning Systems and scanners in order to record and confirm attendance and ensure all safety measures are being met.
After you have submitted the Transport Request Form, the BBT area specialist will check the route and the pick-up / drop-off point to ensure that they are able to offer the service in your area and that the pick-up / drop-off point is safe. If confirmed, you will be notified of the timings, bus number, driver's details, and the bus mobile contact number (available at the BBT website). BBT is not able to guarantee all bus routes requested.
Contacts Details
If you would like further information on the home to school transport services that we provide, please contact the Customer Care Executive of BBT.
Mobile: +971 55 2378382
E-mail: [email protected]
For Online Payment, Application Form and Terms & Conditions please visit www.brightbustransport.com